QUEENSLAND'S BIGGEST CARAVAN SUPERCENTRE
Aussie Escape Caravans has all of your Caravan related needs under one roof!
Since founded in 2009, we have grown into a massive Caravan Supercentre! (Or as we like to call it, Caravan Heaven).
With over 20+ years of industry experience, we offer quality service and expert advice so that you can sit back, relax, and enjoy the Caravan life without worries.
everything under one roof
Meet Aussie Escape Caravans Supercentre
HAVE YOU EXPERIENCED WONDERLAND RV?
Aussie Escape is Queensland's distributor for Wonderland RV.
Wonderland RV specialise in luxury caravans built for the Australian caravanning adventurers, with the best value for money Full Off-Roaders & Bunk Vans suitable for families, couples, and solo travellers!
With their high quality design, build and materials, Wonderland combines luxury and durability for the perfect Off-Roader experience.



And we work with all insurance companies. So don't worry – whatever the problem, we can help.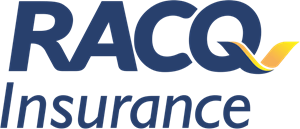 Ken Dillon
31 January 2023
Very good staff, helpful and courteous. Highly recommended.
David Roden
26 November 2022
Mark is the man to solve your weight distribution problems at $110 money well spend to know if you compliant with the law and sells top quality Heyman Reese gear and knowable how apply it
Darren McKinnon
1 November 2022
I used the Weigh to Go service to establish the weight of my vehicle and caravan and to make sure I was within the GVM & GCM weight limits. Mark who runs this service was excellent and great to deal with. Being new owners of a caravan with limited experience, he provided some helpful tips on setting up the van and weight distribution. The report information provided was excellent and he explained the terminology and figures to ensure we understood the exact measurements recorded and how they were impacted with additional weights. This was a very worthwhile exercise and gave me some peace of mind. The service from Mark was excellent and I highly recommend the service.
Judy Howe
21 September 2022
We had a lovely time here. The man on reception Michael was very helpful when we booked. Amenities very clean and we enjoyed it so much we have booked another two sites to come back again with some other friends. Judy Howe
Join our mailing list and become Our caravan mate Today!
Receive the latest Aussie Escape Caravan updates and news, and get inspired for your next adventure!
Come Have a Yarn with Us at Aussie Escape Caravans Supercentre!